It's all About Me
Conformation, Agility, Obedience, Rally; I do it all!
Howdy fellow humans and canines! My name is Shameera, although my humans like to call me many things like Moose, Shamu, and a bunch of other things I can't even put my paw on. My birthday is in December (yay for birthdays near Christmas!) and I was born in 2007. This makes me an amazing two years old :O
My humans tend to think that I should always listen to them, but a lot of the time I just don't feel like it. They have me do different things and some of them are fun, but quite a bit is pretty tedious.
I love looking pretty, so showing in conformation is an obvious DUH for me.
---
Agility is SO much fun! I love going over all the jumps and everything!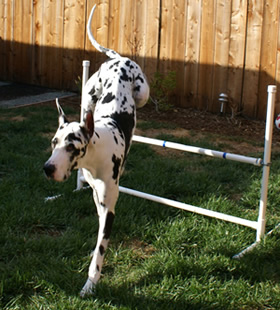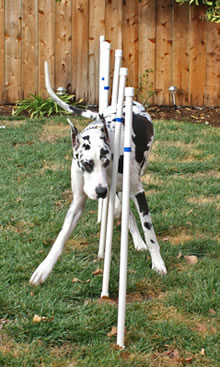 ---
The whole Obedience business isn't as much fun, I totally HATE it when my humans make me sit, then get up, sit, then get up.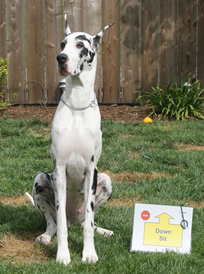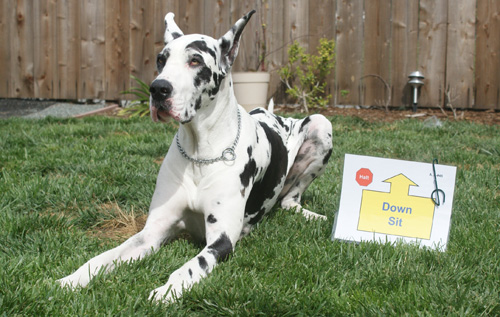 ---
People think I can swim... Does this look like SWIMMING?
I'm drowning here! Somebody please SAVE ME!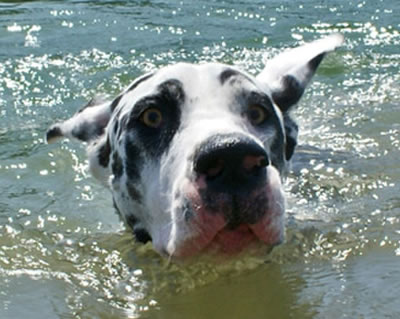 ---
My big little sister is Vesta, although my humans call her Fatso quite often. I guess it's because of all those extra pounds huh! She's almost 8 years old and I remember when I just arrived at my humans new home, she barked at me! I was quite a terrified little puppy, but as I've grown up I've become a little less fearful of things. My other I guess "family members" are Cosmo, this little rat-looking thing called a "Guinea Pig", who I just want to play with, as well as Zazu, some funky green birdy thing that my humans won't let me play with either.
---
One of my humans is 15 years old and she's the one who taught me how to use the computer. She's the one who takes all the super pictures of me and shows off my beauty :D.